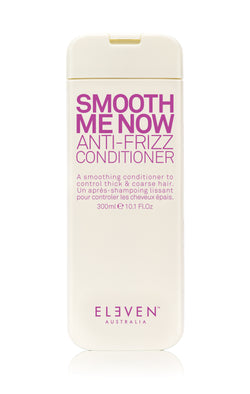 Smooth Me Now Anti Frizz Conditioner - 300ml
Take control of your hair by switching to SMOOTH ME NOW ANTI-FRIZZ CONDITIONER. Hydrolysed Wheat Protein and Hydrolysed Wheat Starch conditions the hair, leaving it smooth and manageable. Use before styling for all-day frizz control.
DIRECTIONS:
Apply to freshly washed hair, leave for 2-3 minutes then rinse.