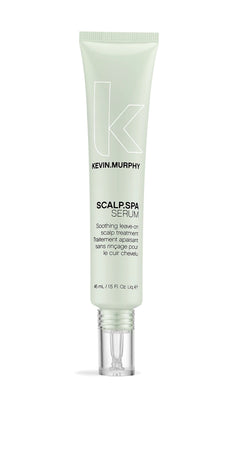 SCALP.SPA SERUM
A lightweight and fast absorbing, leave-on treatment that provides targeted instant soothing and balancing relief to an irritated scalp.
PRODUCT HIGHLIGHTS
A gentle and safe serum for everyday or as needed use.
Can help to reduce impurities and regulate sebum production to help solve the problems associated with a dry or oily scalp.
Celery Seed Extract soothes and moisturises an itchy or irritated scalp.
Witch Hazel Water helps to tighten and tone and holds balancing properties.
Rose Flower Oil helps to promote the very best scalp health and lend problem solving attributes to a range of issues
BENEFITS
Balances
Calms
Soothes
Nourishes
Weightless
HOW TO APPLY
Use as needed, part hair and apply to the areas of the scalp that need treating. May be used on damp or dry hair. Leave in.