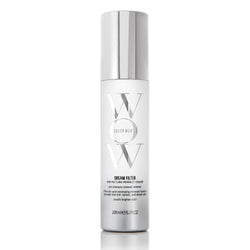 DREAM FILTER
PRE-SHAMPOO MINERAL REMOVER
Detox spray removes dulling mineral and pollutant build up, revealing lighter brighter colour instantly.
Why we love it
Gentle quick result driven treatment
Removes minerals (found in well water/hard water)
Leaves hair brighter 
No sulphates, cruelty free, gluten free and vegan
How to use it
Apply to dry hair before shampooing. Spray evenly to saturate hair thoroughly. Wait 3 minutes (little longer if a lot of build up), then shampoo.